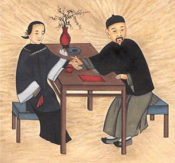 INITIAL CONSULTATION
CALL FOR INITIAL SCREENING & EXAM
This includes an exam and evaluation of up to 1 hour to see if acupuncture or any of our therapies are a fit for you.
At this screening you will:
Speak with the Doctor regarding your condition.
Diagnose your condition.
Receive a physical evaluation.
Map the progression of your condition and/or pain.
A discussion of a treatment plan.
Treatments
Payment Plans
Cash patients can enjoy substantial savings by purchasing an acupuncture package. Acupuncture packages allow you the option of receiving large discounts for pre-paying your treatments. Regardless your financial situation, we can create a suitable package to meet your needs. Your optimal health is our priority.
PACKAGE OF 4 TREATMENTS 
PACKAGE OF 10 TREATMENTS 
CALL NOW to find out what therapies these plans include
Payment policy
Payment is expected at the time of treatment. You may pay in cash, personal checks, or credit cards.
We also now have no credit check, low interest financing.
We accept most major insurances, including:
CIGNA, UNITED HEALTH, BLUE CROSS/BLUE SHIELD, AvMED, VA/VETERAN'S CHOICE PLAN
If you are unable to make your appointment please call to reschedule in order to avoid a rescheduling fee.
Patients can be subject to a $70 no-show fee for failure to show up for their appointment
Cancellation policy: Kindly notify us 24 hours before your appointment. 8 hour minimum before being billed for missed appointments.
Gift Certificates available with no expiration date.